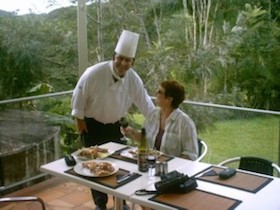 Professionally trained chefs tend to be found in the up-market resorts rather than public cafes. This page is dedicated to day visitors and up-market resorts are not included here because more and more they do not cater to lunch time visitors

.
To experience high end Daintree dining stay a night or two: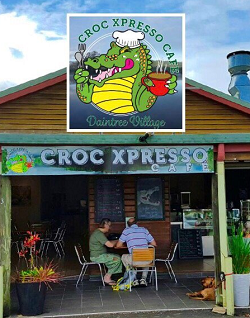 Croc Xpresso Cafe
5 Stewart Street Daintree Village
Phone
074096120
(formerly Rob's Pies)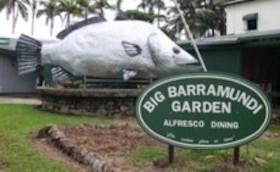 BIG Barramundi Garden
Breakfast and lunch
Daintree Village Phone:
0740986186

Daintree Tea House
Barratt Creek Bridge
Phone:
0740986161

Crossroads Cafe
- Friday night fish and chips.
Paula's Bakehouse at other times.